My workplace created a new three-year plan last year, and as an extension of that I was tasked with identifying possible technology trends that may be emerging down the pike. Of all the sources I consulted during my research, the Horizon Reports assembled by the New Media Consortium and EDUCAUSE were definitely the most helpful. This consortium of educators, thinkers, and trendspotters assembles this report, and does a great job of breaking down what's likely to break into the mainstream and when.
The Horizon Report for 2011 is out now, and they've created a video summary of their conclusions. It's a great jumping-off point for anyone who might be interested in understanding how people are harnessing technology for their learning and community-based goals.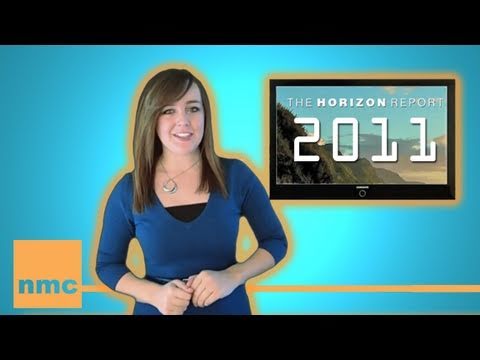 Now that I've been afflicted with Sudden-Onset Adulthood (both a house and a baby are imminent), I'm hoping to devote more time to getting back on the blogging horse. Expect more thoughts on this report (and other stuff, hopefully) soon.